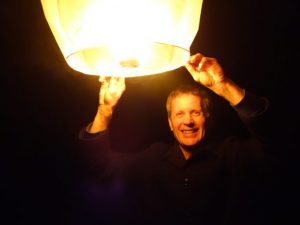 Engaging ● Erik's genuine sincerity, open heart and passion for living and sharing perspectives capable of assisting others in creating and living the life of their dreams awakens and fuels the desire within others to begin to view and to live their lives in ever greater harmony with their desires and their dreams.
Enlightening ● There is no limit to what one can accomplish as they open their awareness to include new thoughts, ideas and perspectives, Erik's ability to identify and clearly articulate such perspectives in alignment with the desires of others is exceptional to the point of enlightening others as to what they can truly be, do or experience in their lives.
Inspiring ● It is one thing to become aware of new opportunities, it can be quite another to begin taking steps that bring our new desires into our lives; Erik's exceptional ability to identify specific action steps and the loving, caring, unbridled spirit in which he shares them inspires people to begin taking the steps necessary to live their lives in whatever new ways they desire.
Erik's life has been as traditional as most are, while at the same time as eternally unique as all are too. His accomplishments have included over 3 decades as a successful business entrepreneur, becoming certified in 2 different energy healing practices through which he has helped people throughout the world experience the healing they desire, becoming a Certified Life Coach and offering decades of presentations focused on creating and experiencing the joy, love and manifestations each desires in their life, successfully raising his own family in addition to over 30 years of leading youth programs rooted in the support, well-being and pathway to success for each of the lives he touched.
Erik's awareness has continued to expand exponentially throughout all he has experienced, while at the same time the life experiences he has experienced have expanded in perfect harmony with each of the dreams he's identified, including that of sharing the truths he has come to know and live with others.
We are so very much more than we understand ourselves to be, we are the creators of our lives, not the victims of them, we have the ability to heal from whatever has come to exist within us and it is possible for each and every one of us to live our lives in manners that unfold in ever greater joy and happiness and love and light.
The ability to change whatever we desire in our lives exists within us all. Erik's heartfelt, soulful focus on assisting others in creating and living the life of their dreams leads him to engage his gifts of understanding, clarity and willingness to walk with others as necessary to bring all they desire into being, while at the same time empower each person to create and live their lives as they desire forevermore.